Trusting The Care At AMI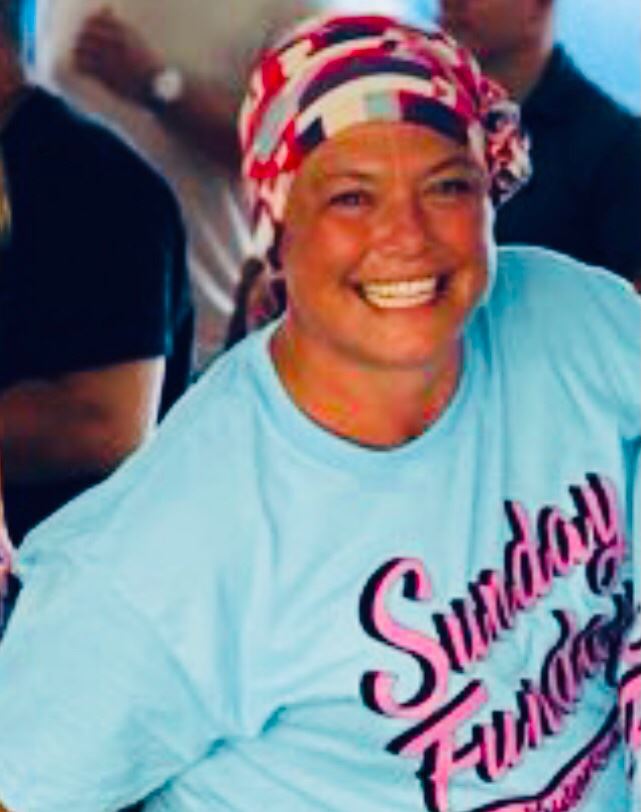 Navigating a cancer diagnosis during a pandemic, alone, Kristen Aydin wanted to feel she had her doctor's undivided attention, and she was the only person who matters.
That is what she received at AMI.
"It's empowering when you're sick or not feeling well and you go somewhere and you're not a number, they care," she said.
In early 2020, after three months of experiencing pain in her left breast, Kristen, 45, went to her primary care doctor to get evaluated. She was given a script for a mammogram and diagnostic ultrasound.
She could have gone anywhere with her script, but having some familiarity with AMI, Kristen wanted to see Dr. Amerigo Falciani.
"The nurses, the techs and the receptionists, everyone was just so sweet," she said.
The various techs she was interacting with were reassuring her that everything was okay and that she was doing great. Some would rub her back or place a hand on her knee.
After her ultrasound she recalls a technician came to her room, explained the doctor would need to speak to her, and then placed a box of tissues out.
She knew.
Dr. Falciani stood at the door, shook his head, and said she would need a biopsy.
"I knew, I just knew right then what that meant," Kristen said. "I could tell he wanted to come in and give me a hug. He wanted to put his arm around my shoulder but couldn't because of Covid. Even with his mask on, I could see the look on his face."
She had her biopsy on April 1, 2020, and received a call on Friday afternoon April 3 with the results.
"I'll never forget, Dr. Gualtieri calling me," she said. "At 43 years of age I had breast cancer and my life's going to change," she said.
Kristen was diagnosed with invasive lobular carcinoma.
Normally these conversations would take place in person in the office, but because of Covid they did a phone call.
"I don't know a lot of doctors that would take that time. He was so patient on the phone with me," she said.
But the care did not end with Dr. Falciani and Dr. Gualtieri.
During one follow-up appointment, Kristen had a question and received attention she was not expecting. Dr. Peggy Avagliano sat with Kristen, going over her scans and what they said, while fully explaining everything about the breast and possible treatment options.
"She gave her professional opinion in a personal way," she said. "I still have the drawings she made for me."
The entire care she received is what really stood out to Kristen. Not just from staff and doctors she interacted with, but the fact that she could go to any of our locations for exams and can pick up reports in a timely manner.
"The amount of doctors that have called my phone personally, I'm impressed."
Plus, the communication between AMI and her other doctors was top-notch
"Never did I get somewhere and there wasn't a film or report waiting. Ever," she said.
It's something special for her.
"To me it's about respect. They respect my time, they respect me as a person, my emotions."
Read our stories from September and October.