Trusting The Care At AMI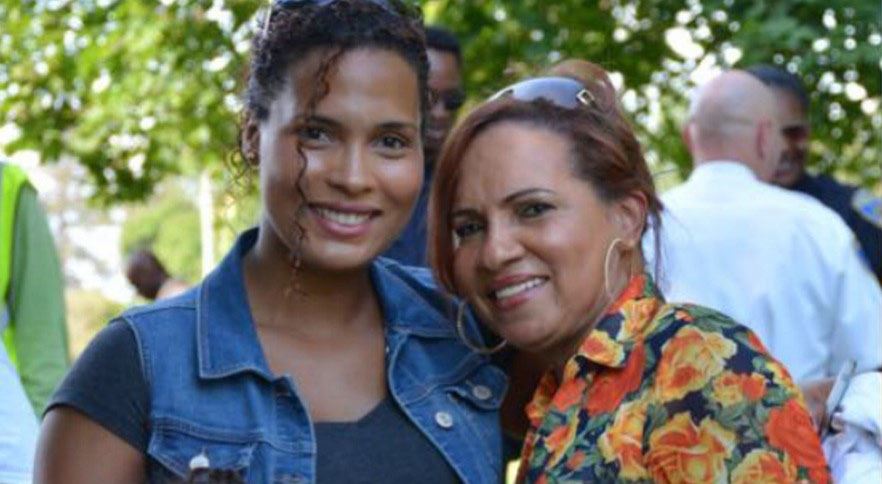 Originally from the Dominican Republic, Maria and her family moved to New York when she was a child. While Maria now lives in Maryland, her mother, Eduvigis, calls the Toms River area home.
Even with the distance, Maria still feels the need to protect Eduvigis. Maria takes it upon herself to schedule her mother's medical appointments. Because her mother does not speak English, Maria knows the obstacles her mother faces with the language barrier.
When helping her mom schedule an appointment for a second thyroid biopsy, Maria's main concern was not having Eduvigis experience the same pain and discomfort she experienced during her first one, which was done at a hospital.
"She was in so much pain. Her throat felt like it was on fire," Maria said.
After speaking with Eduvigis' doctors and asking how to make this second biopsy less painful, they recommended Eduvigis to Atlantic Medical Imaging.
When scheduling an appointment for her mom with Lisa, a nurse at the Brick Township location, Maria told her about the poor experience at the hospital and explained she wanted to schedule her mother's appointment on a day she could make the drive up from Maryland. She wanted to be with her mom for the appointment to not to be only be a translator, but to be there for support.
When Lisa heard about the unpleasant experience at the hospital, she took it upon herself to make sure she was working the day Eduvigis was scheduled for her procedure. Unfortunately for Maria, this would not be a day she could make the drive to New Jersey.
But the welcoming experience she had with Lisa over the phone already put Maria at ease. She said knowing Lisa would be present during the procedure granted her the assurance that this visit would be different.
"I always make sure to speak to my mother prior to any procedure, big or small. If I could compare the feeling I felt when I got off the phone, it is very similar to dropping your child off for their first day at pre-school or daycare. You try to convince yourself that things will be ok but deep down there's that little voice saying, 'will it?'."
Eduvigis called Maria after her procedure and Maria was immediately relieved hearing her mom praise the excellent care of Dr. Kaplan and all the staff at AMI.
"The staff at Atlantic Medical Imaging took amazing care of one of the MOST important people in my life and that deserves all my praise," Maria said.
With the assistance of an interpreter service, Dr. Kaplan explained everything to her every step of the way, before, during, and after of what she might feel. Eduvigis always knew what was going on during her biopsy, did not have questions because everything was explained so well to her, and did not leave in any pain.
Even though Maria was hundreds of miles away from Eduvigis, she said the care her mother received from Dr. Kaplan comforted her to know there are still people out there who care.
"When you have staff like the ones at the Brick office, I know I can trust that they will treat her the way they would expect one of their own family members to be treated and I couldn't ask for more," she said.
Read our stories from September and October.